2022 Home Improvement and Outdoor Living Show
Friday, September 16, 2022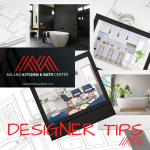 11:00am | Common Errors in Building a New Kitchen … A Streamlined Journey into Kitchen Construction
Meet with Milano Kitchen and Bath's Owners Dana and Jack Abutbol as well as their Leading Designer on the do's and don'ts of Creating the Perfect, Functional Kitchen. Learn what to look for in the quality of your cabinets, countertops, and flooring. Understand the Design Process and learn about the Imperative Questions that must be answered to have that Ideal Kitchen.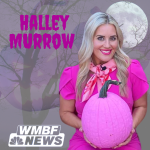 12:00pm | How to Halloween with Halley Murrow from WMBF News
Join Halley as she takes the center stage and brings her "how to" tips for creating SPOOK-tacular Halloween themed decorations.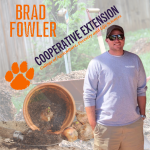 1:00pm | Fall Prep For Your Spring Garden
Brad Fowler, Urban Horticulture Agent, Clemson University Cooperative Extension will be discussing how to prep your garden now for Springtime.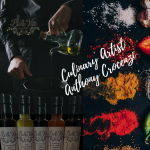 2:00pm | Simple Recipes That Taste Spectacular
Culinary Artist Anthony Crocenzi form Bella Vita Essentials demonstrated how using a few simple spice mixes and infused oils can make your next meal sensational.
Saturday, September 17, 2022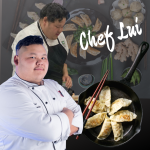 11:00am | Chef Lui Prepares Delicious Asian Dumplings
Chef Lui from the International Culinary Institute where he specializes in Cuisine of Asia will be bringing his expertise to the stage demonstrating Asian dumpling recipes, prep and cooking. Join and sample his yummy Asian delights!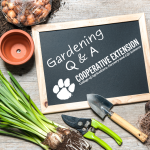 12:00pm | Backyard Gardening Questions & Answers
Brad Flower, Urban Horticulture Agent, Clemson University Cooperative Extension.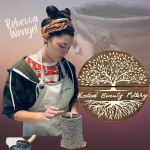 1:00pm | Handmade Pottery demonstration with Rooted Beauty Pottery
Rebecca from Rooted Beauty Pottery demonstrates hand building methods with clay Flower Vase Demonstration. Using hand building techniques, Rebecca will present a step-by-step demonstration of how to create a flower vase using clay slabs and other tools. Finishing with explaining the firing and glazing process to reach the completed piece. One lucky audience member will be chosen to build a vase alongside Rebecca during the presentation to show the ease and beauty of hand building with clay.
Sunday, September 18, 2022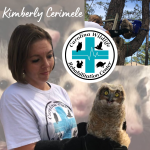 12:00pm | Wildlife of Myrtle Beach, "Do's & Don't's"
Kimberly Cerimele from Carolina Wildlife Rehabilitation Center discusses local wildlife and steps you need to take if you find an animal in danger. The "dos & don'ts" of interacting with wildlife here along the Grand Strand and what you can do to help preserve it.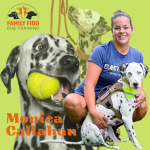 1:00pm | Essential Skills For Your Future Therapy Dog
Dog Trainer Monica Callahan of Family Fido Dog Training will go over what skills are essential for becoming a therapy dog and how to work on them. These skills are universal and are good behaviors for all dogs to work on, such as not jumping on guests, and control around food items. Monica will demonstrate a couple easy to play games with your dog to help them become future therapy dogs. Monica will answer questions on what makes a good therapy dog, the organization Alliance of Therapy Dogs, and what is the difference between a service dog and a therapy dog.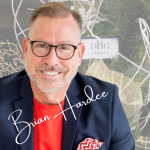 2:00pm | Front Door Décor
Designer Brian Hardee from DBH Interiors, brings front door decorating ideas to the stage. Giving workshop goers the inspiration to have a festive front door for Halloween, Thanksgiving and Christmas. Brian will discuss simple techniques to give your home's visitors a jaw dropping first impression!